Információ a nyelv nem áll rendelkezésre.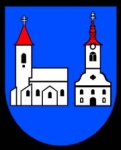 The village Sučany with 4,721 inhabitants is situated 7 km northeast from Martin.
The first written mention of village comes from 1264. The personality like Dr. Milan Hodža - ČSR Prime Minister in years 1935 – 1938 comes from Sučany, the writers Rudo Moric and D. S. Horčička,the photographer Eugen Lazišťan, the geologist O. Kožuch, and others. The cultural landmarks represent the roman-catholic church from the end of 13th century, the evangelic church with altar piece of J. B. Klemens, the pillory at the SNP Square, the museum of Ď. Langsfeld, the Štúr's volunteer. The industrial zone is under development in the village. The surrounding offers the space for travel movement, tourism, sport (tennis courts, football fields, skittle-ground).