Információ a nyelv nem áll rendelkezésre.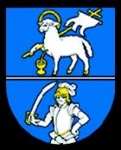 Belá – Dulice is a picturesque village under feet of Veľká Fatra Mountains; it is spread in front of Belianska and Jasenská Valleys mouthing to the Turiec Basin, bordering on both sides the Beliansky Creek through centuries. The village originally consists of two villages: Belá and Dulice.
The oldest written mention of the Belá village comes from 1282. It is the municipality with more than 730 years' tradition named after the eponymous "Beliansky creek" (20.3 km); it was established by the road and has the character of street buildings, along the creek. It was a royal village belonging to the property of Blatnica Castle, later on to the RÉVAY family estate. The village Dulice developed similarly as Belá. In 1287 it was fi rst mentioned in writing. In this village there lived several signifi cant yeoman families, the most signifi cant of which was the Búľovský gender. In 1971 the villages merged and currently they use the combination of their names Belá – Dulice, where at present 1,252 inhabitants are living. The village includes the early-Gothic church from the 13th century and in its immediate vicinity also several historic fortresses, the ski resort Jasenská Valley or the holiday resort Havranovo. Endowed by values of natural and cultural heritage, the village Belá - Dulice is a starting point for walking, hiking, biking and exploring the countryside beauties of the PLA or the National Park Veľká Fatra. It is living its everyday life, which is inherently including also a sphere of culture and sport. Our community boasts of its rich history, beautiful scenery and enjoys an interest of domestic and foreign tourists.