Informacje w języku polskim nie jest dostępna.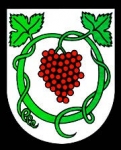 Kráľovský Chlmec – a heart of Medzibodrožie Region
This slogan is based not only on feelings but also on the fact that it creates a geographic centre of the Medzibodrožie Region and within living memory it is the natural regional centre bordered by three rivers: Tisa, Bodrog and Latorica. The Town Královský Chlmec is located in the south-east part of the Slovak Republic, within the Medzibodrožie region, which is surrounded by the rivers Tisa, Bodrog and Latorica, from south by the border with Hungary and from east by the border with Ukraine. The town is a natural centre of Medzibodrožie region and this is proven by the fact that up to 1960 the town was a district town and up to 1996 the centre of the whole region. Nowadays it is an important centre of dealing, fi rst of all by its schools, health care, institutions and services. The town is lying in the heart of Chlmecké Hills. It has more that 7,750 inhabitants, 80% thereof of Hungarian nationality, the others are of the Slovak or the different one.